DINTEK Electronics Ltd, Taiwan, was established in 1990 and started its LAN business in 1994. Our fundamental goal is to build positive, long-term relationships with our customers. Relationships characterized by effective response to customer needs and concerns, and by a strong commitment to developing new products and services of the highest quality, value and usefulness. The growth of our customers brings us the greatest satisfaction.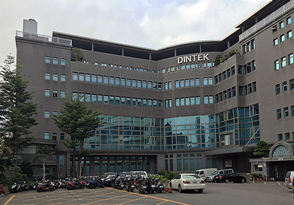 We offer a diverse array of innovative products ranging from Telecom Connectors to Backplane systems and LAN cabling systems. To meet the demands of our customers, we make continuous efforts to expand our product lines and sales channels.
Since 2017, DINTEK cooperated with Xpert Data to serve the European market and our shared goal is to let every user find the most suitable, cost efficient, and user-friendly cabling products.
Values of DINTEK
Quality
Loyalty
Efficiency
General Manager of DINTEK – Jason Chang
Most companies focus only on their products. We believe that great companies should focus on their customers. We keep our focus on our customers by continually adhering to our three core values of Quality, Loyalty and Efficiency .

So how do we do this?
1. By selling electronic components, LAN Cabling Systems & Backplane Systems of the highest quality
2. By always remaining loyal and respectful to our customers needs
3. By constantly providing our products and services in a quick and timely fashion
Nothing gives us greater satisfaction than seeing the growth of our customers.
This is our philosophy. This is who we are.